This blog is most likely going to be in the shape of different parts and for anyone that hasn't figured out what these sets of blogs are, all it is, is me going through my Photo Gallery and looking at different photos and writing a paragraph or two on them. These photos are going to be from January when I left Australia up until now and more Gallery Search Blogs will most certainly come up late in the year as well. I'm doing a few of these like this as it gives me a point of reference and it gives me variety. I don't need to go into extreme detail and as I look through it sparks different small memories so I hope you enjoy. Some of these are funny stories, others are just short clips.
Lets start with Jan 21. This is a two part day.

First let's talk about the miscommunication I had with Erika (HM Leskovjanksy), I was about to have a shower and Erika said to me in Slovak and then in broken Slovak/English so I could understand which just ended up confusing me more. Erika was asking that after I shower I should open the door to the bathroom however in the Slovak/English it came out as Shower Door Open, now Erika at the time was also doing Yoga in her room with her door open and could see straight into the bathroom and see clearly the shower. So that was 3 days into my exchange and was 100% the funniest misunderstanding I've had.

On this day Kelly and I (Kelly was the actual host daughter of the Leskovjansky's and I was just a guest as I was only there for 2 weeks), went with Erika (Host mum) and Peťo (Host dad) to Andy's place. Andy is a blacksmith his father is a blacksmith, it runs in their family and we got to use something that we heated up in the fire, put some bacon in it and squeezed the bacon dry and all the fat, we poured over a piece of bread with onion, and cheese and then we added the crunchy bacon on top as well. It was amazing.
25 January
Headed out to Poprad with the Leskovjansky's and Kelly and we went to a place called Tricklandia. Just a fun place to go that has optical illusions. Fun place and then after that I got to have a small snowball fight with Erika. Had some fun with that, the Leskovjansky's are such a fun family.

1 February
Jeffrey, who is Kelly's friend from Taiwan who was also on exchange, was here in Rožňava. We went over to the Labát family who was my next family, I was moving that day. We went to a museum and then got Pizza, at the pizza place just down the street and the water had lemon. I ended up being poured the last of the water by Rasťo Veľký (My host dad) and he tipped all the lemon that was into the jug into my glass. After we ate and we were just sitting there I was eating the lemon as I love lemon. Fast forward to the next day I believe and Renata (my HM) gave me a whole lemon and said to me that, that was my brekkie and I ate it. This went on for a few days where given the chance Renata would give me a lemon to eat.

2 February
Went ice skating with Joshua who didn't know how to skate so I got to "teach him". Used lightly. That day at the rink Joshua stopped and went off to the team benches (ice hockey sub benches) where other people were. I pulled up on the ice and had a small chat with him and a little girl was next to me. I looked back at the ice rink and made eye contact with this little girl who was right next to me and I smiled as you do and then kept looking back at the ice. Well her Mum gave me a look (her mum was next to her) of question. The look was the look of "are you a pedophie" I also gave a little giggle when I saw her look and turned back to Joshua and kept talking. Later Joshua was back sitting and I stopped and had another chat with him and a young boy (looked about 3-4 years old) and his either sister or cousin (looked about 6) were right behind me struggling. The young boy had fallen over and couldn't get up and the girl couldn't help him up so I turned around and helped the little boy up and the girl told the little boy to say Ďakujem (thank you). That was all and made my day but then it was made even better because as I turned back around the lady who had given me THE LOOK was right next to me about a metre away against the wall and had watched me do this whole encounter and gave me another similar look, and all I could think was "what do you think I'm going to do, snatch the kid and run away in ice skates?" Like no. That thank you from the young boy though, made my entire night.

12 February
Went to the foreign police department with a rotarian, an old exchange student who was here for a visit and Kelly. On the way home we got food and I can't even remember the name of what I got but it was a pancake with meat in it that had a little bit of spice and some rice. Really nice. Then we went and quickly visited a castle as well. The inside was massive. Photos don't justify how massive the inside was and it had a random tennis court that was a little distance away.

13 February
Okay some of you might be angry I did this, some of you might think I'm smart for this. Backstory, my sim didn't work in my old phone (I have a new one now) so I was given an old one by Peter. And the phone died one day and I really needed it the next day and when I went to charge it the cord had broken, just one wire. So what I did was I grabbed a copper coin that was on my desk, believe the 2 cent and put it in inbetween the broken wire to complete the circuit and charge the phone. I know, pretty smart ay.

15 February
Headed out to Hungary for the day with Peter, Erika, Kelly and some of Peter and Erika's friends (3) who are a great bunch of guys. Went to a castle there called Boldogko" vára meaning happy rock. Kelly and I got to search the inside and it was just open plan with a basement. Some cool things in there and a tower off to the side as well. We also ate lunch first in the restaurant beneath the castle that was all old school. Had some food, I got the rabbit. Now Rabbit ain't bad, tastes like chicken but not as good, however don't order it yourself convince a mate to order it and then try it. Because when you pull a stomach or some other organ out of the belly, you lose all appetite. And when a menu reads Whole Rabbit, it means Whole Rabbit.

16 February
Renata (HM) and Rasťo Veľký (HD) tried vegemite. Reanata went to the classic face scrunch and pulling away not wanting any more but Rasťo liked it as it tastes similar to a sauce here.

22 February
Broke my toe the day before, then on the 22 with my toe and everything Renata and Rasťo V took me to Kosice and my toe felt so awkward with it in my shoe but had a fun day out with my host parents, shopping for my things ski week. Also bought myself a floorball stick and a few floorballs. I have 12 total now. All different colours.

25 February
Headed out to Betliar with Martina, Kelly and Joshua and we went to Betliar Castle with a tour of the Castle in English as you can book those here apparently, which made it easier for all of us. Lovely castle and the backstory of it is amazing. Not going to write the whole thing but in a nutshell, one of the dudes that lived there at one point, liked to explore, had a mummy in the "basement", a polar bear outside at a little man made waterfall and the family that lived there was part of the time where one family ruled nearly all of Europe and ruled Russia before the fallout in world war 2 I believe, where the only family to stay in power was the British Royal Family. After that, went out with a Friend which was fun, back when we could do that.

27 February
Went over to Joshuas where I spent the night and we "made empanadas" for Martina's birthday. While hot the filling was amazing, but by the time they made it to her, not good. But hey, we had fun cooking it, burning one crisps black, and Martina to what I know liked the thought, I hope. Also went to Tennis with Joshua, his host sister Sofia and her friend.

7 March
Went to a Wellness (Spa) with my whole host family. Rasťo Veľký, Renata, and Rasťo Malý (My HB). Found out the hard way, don't wear a necklace into the spa room that reads 95 degrees celsius.

8-13 March
Ski week
I'm not going to write everything but here's the overview. Had a lot of fun learning to snowboard and snowboarding with everyone. Everyday back at the hotel with the other exchange students was "let's party", so we spent the entire week snowboarding, skiing, partying, and we went to Tricklandia, an optical illusion place. My group we had an underwear run. Great week. Thanks to Rotary for having it on. Heres another funny story, while my group did the underwear run, because our singlets with our names on it, on me is huge it looked like I had nothing on and second funny thing, as we went down the slope I slipped at one point as the snow was terrible that day and it pulled my underwear and the three women who I had just passed saw thalf of my ass, I know they did because I heard a gasp and then as I started to go back down turned back, saw one lady had her hand over her mouth and all three looked stunned.

15 March
Quarantine started for me, yay.

4 April
Spent 3 hours scraping moss out of the bricks in the Labát backyard

8 April
Was locked on the Balcony and it was hot so I went to just underwear as I had no way to get back in and I didnt mind and I knew my host dad wouldn't either. Was like "no one can see unless they see through this gap here in the railing," forgetting that the railing was mostly a frosted, scattered glass thing, so anyone that looked could see my blue underwear through the railing.

18 April
Went on the walk a little bit up the mountain next to me, so I could take a look at Rožňava. Then headed over to say goodbye to Kelly. Went out with Kelly to go and see Martina and the Tomkova's and because they were in quarantine quarantine, they couldn't leave so they could only talk from the balcony. Felt like something out of Romeo and Juliet. It was great to see Kelly one last time before she left, and it was great to get out of the house for a few hours.

20 April
Was sent to the shops down the street to get some ice cream for my host family

25 April
Joshua was over, as the Labát family was now his family, I was moving the next day back to Peter and Erika, no Kelly, so I taught him how to use the whip after we took some photos.

27 April
Got to see and teach my Peťo (my host dad) how to use a whip, he could use one before, I just taught him another way and I learnt myself how to use 2 whips at once.

27-29 April
Helped out in the garden, helping put a railing up that we are going to add a net too, to protect the grape vines from hail, helped plant some tomatoes.

29-30 April
Got a quick check from my whip, just telling me it still hurts when you stuff up. 29, copped it to the back of the head and 30 had it wrap around my arm and tear some skin

30-2 April-May
Helped Peter with some things he was working on at Andy's (his mates) work, metal shop. Andy was there and a few other of Peter's friends. Had a lot of fun there. Also on the 2nd Erika took me up to the firing range that was on a mountain that is to the South West of Rožňava, didn't fire any guns, just went for a walk and look and I will one day get to shoot some guns when Peter has time which is cool. It is an outside firing range and one I believe you bring your own targets, we also went to the top of the mountain and looked over Rožňava.

Side note
1 Semtex a Czech cheap energy drink tastes like watered down cordial
2 Being with other exchange students is so much fun
This has been the Gallery Search and this has been fun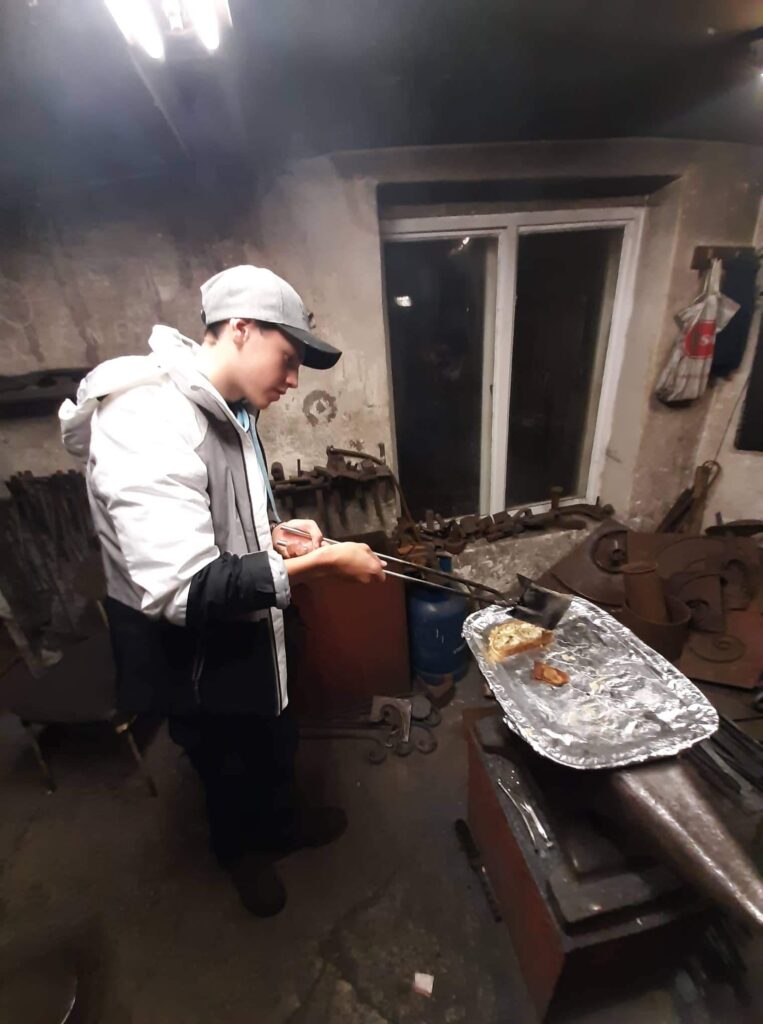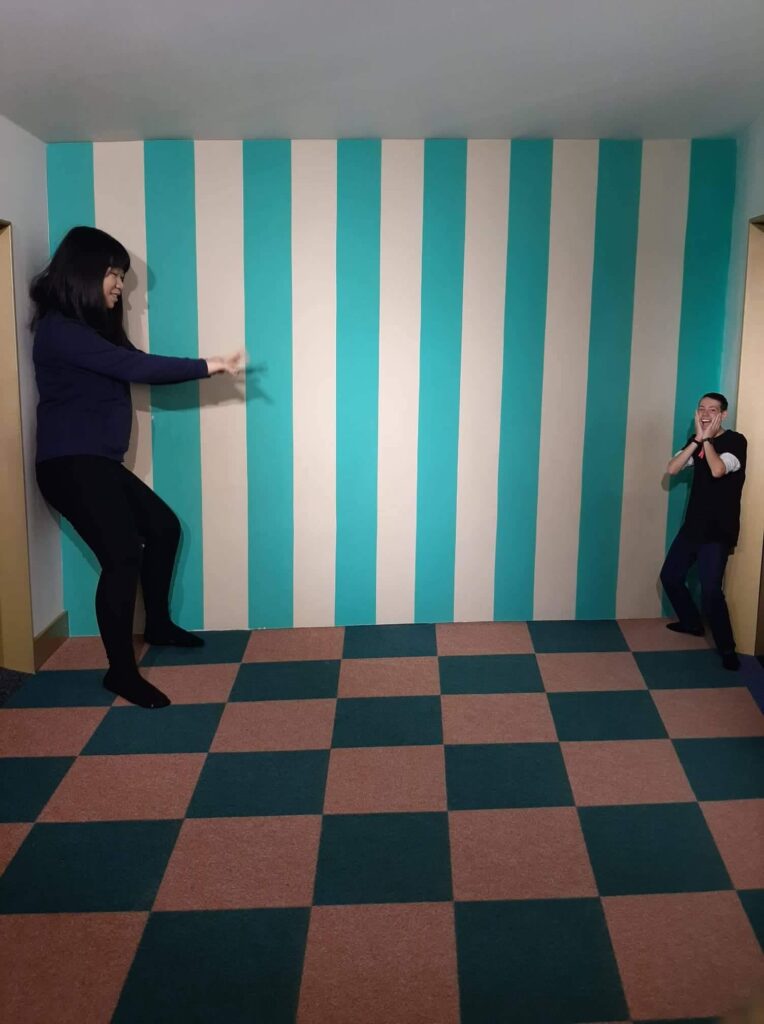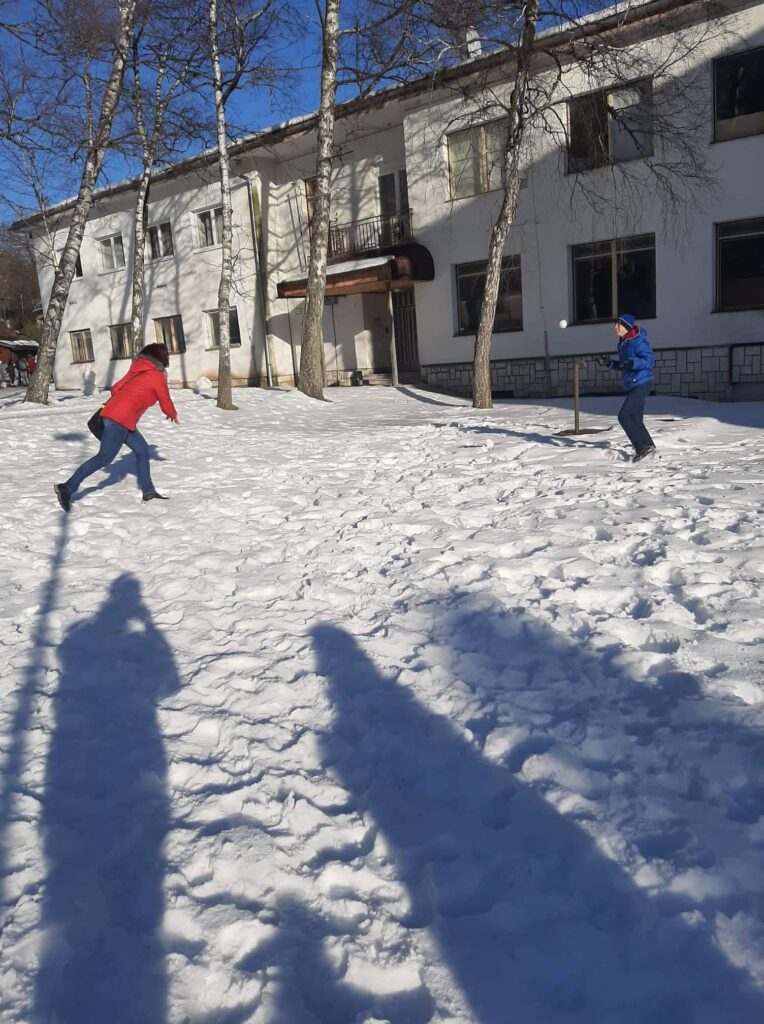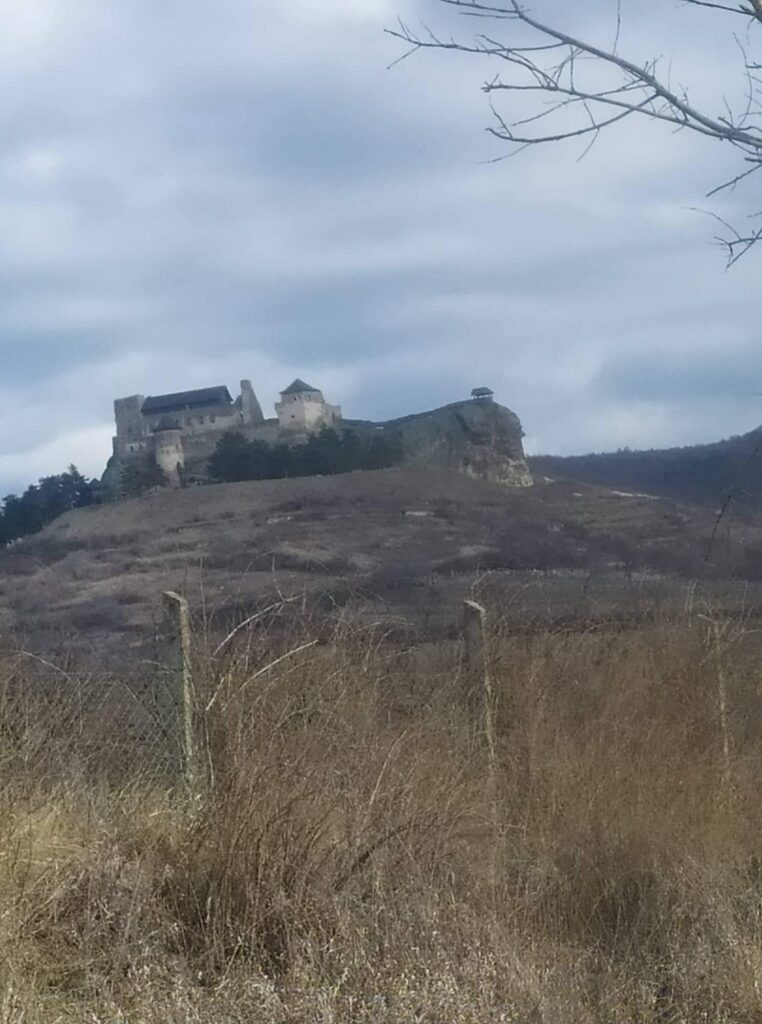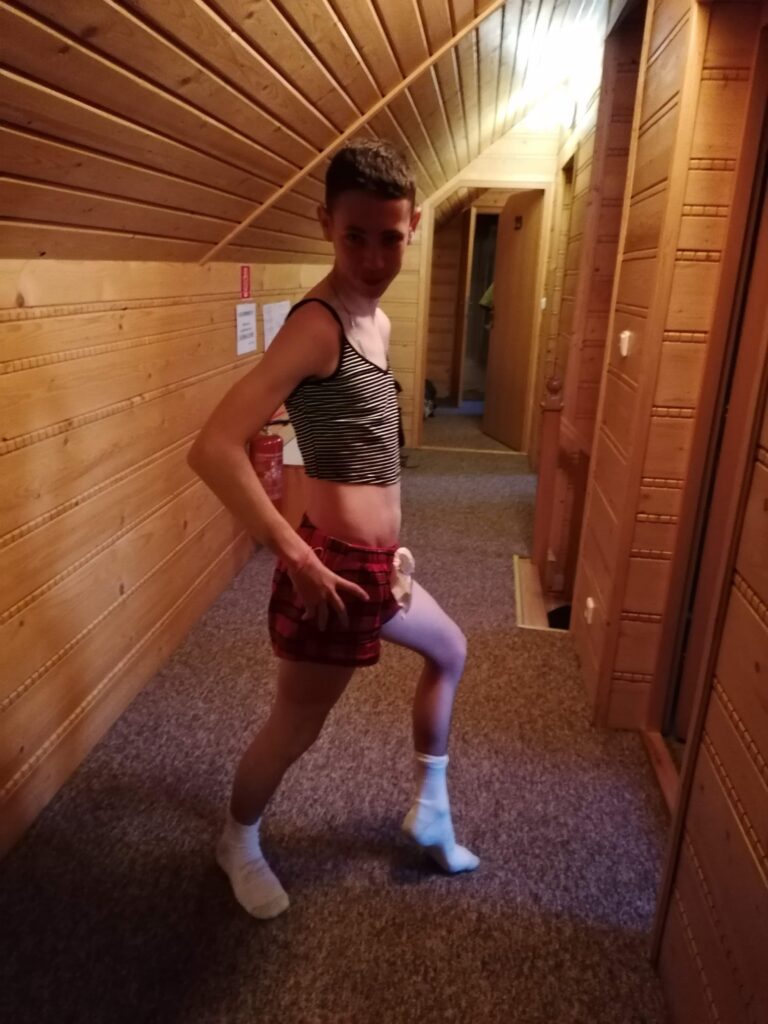 Sorry for blogs 5,7,8 as they were written a while ago and never published.